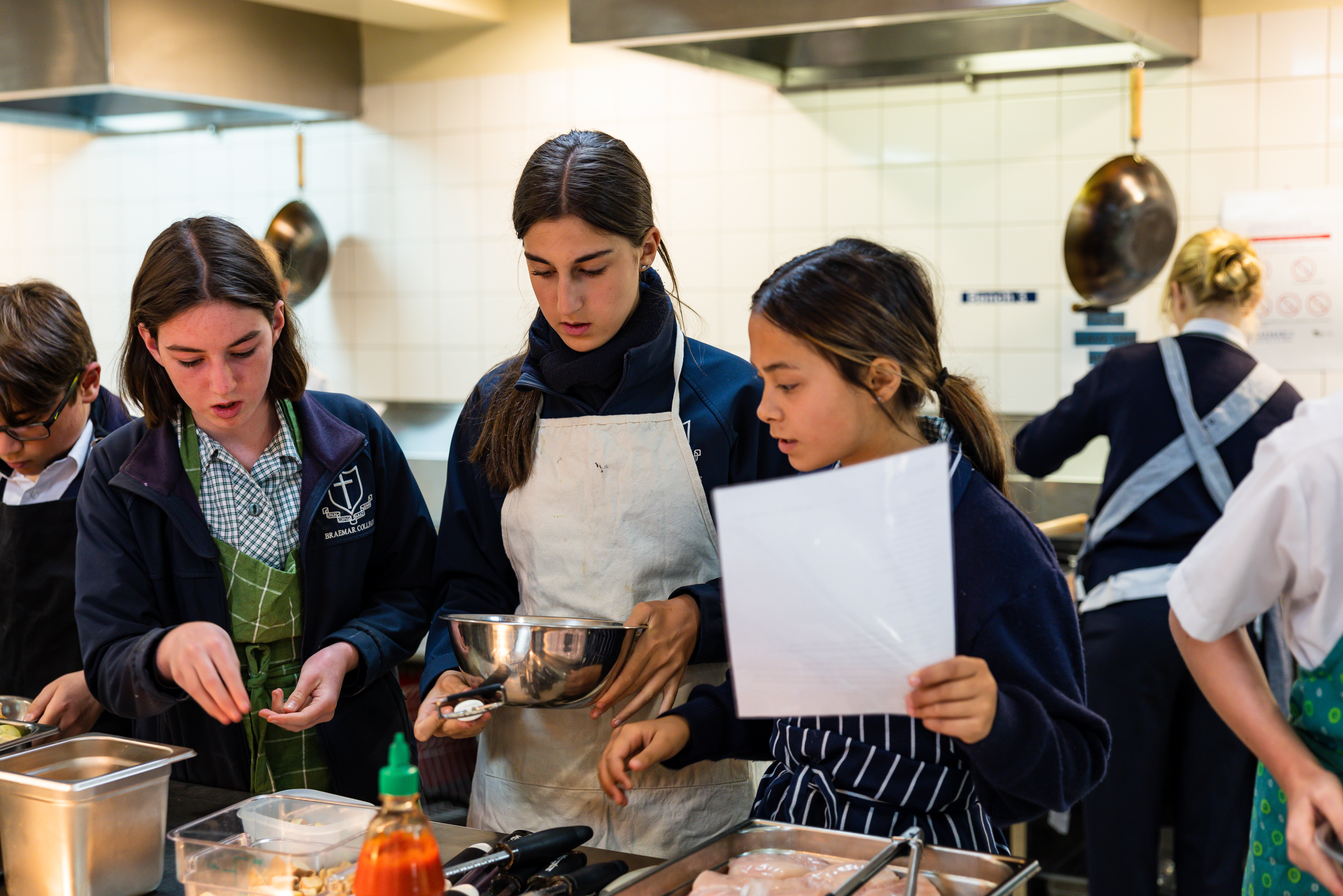 The Tuck Shop is located in the Dame Elizabeth Murdoch Centre on our Mount Macedon Campus. As of 2018, The Tuck Shop is managed internally by Braemar staff, lead by Deb Hansen.
The Food Van was introduced in 2020 to the Middle School Campus, and is managed by Nicole Carracher.
Menus
In lieu of menus for you to download/view online, Flexischools is kept up to date with the latest availability.

Flexischools
Flexischools is our cashless online ordering system for the Tuck Shop and Food Van. Flexischools is available as a online platform (via their website) or by using their mobile app (via Google Play or the Apple App Store).
Click here to find out more about how to set up a Flexischools account. 
Once you have set up an account for your child(ren), you can add money to their account (you can even set a reminder so that you are notified when the account drops below a certain amount).
Flexischools' website also includes lots of helpful information on their help page.
Personal Requirements
At our Tuckshop and Food Van, we are more than happy to cater to most individual dietary requirements (most daily specials and hot meals can be easily modified to be vegetarian or gluten free). If your child has any specific requirements, your best option is to get in touch with Deb (Senior School Tuck Shop) or Nicole (Middle School Food Van) personally so that they can talk you through the available options. Meeting your child and making sure she can get to know their personal situation makes it a lot easier for Deb and Nicole to assist.
You can arrange a time to meet with Deb (Tuck Shop) via email at d.hansen@braemar.vic.edu.au , or with Nicole (Food Van) via email at n.carracher@braemar.vic.edu.au, or you can call the College to get in touch (03 5427 2500).