An Update from our Associate Principal
College Awards
Thank you to those students and parents who have submitted an application for College Awards in line with the new Awards Policy and process that I wrote about in the previous edition of the Buzz. With Celebration Night happening in week two of Term 4, I'd encourage you to nominate any students whom you think deserve recognition in line with available awards. The key details again are below.
The categories for these awards are: Academic; Sport; Cultural; Service; House; and Special Awards.
There are three levels of award: Merit; Colours; Honours.
There are also a range of special awards presented at Celebration Night.
Full details of the awards including the criteria for each, and the nomination link are all available on the 'College Awards' SEQTA portal page, which is accessible to all parents.
Extra-curricular Trips
My best wishes to the students who are heading off on one of the four extra-curricular trips running over this holiday break. We have two trips heading to north Queensland, one to New Zealand, and the annual service trip to the Lilla community in the Northern Territory. I look forward to seeing photos and hearing the stories of these trips. Service, learning and overcoming personal challenge are all key parts of the rationale for offering these great experiences and I know that there will be great benefits for the students who are attending. Safe travels and my thanks to the staff who are accompanying each group.
Michael Horne
Associate Principal
An Update from our Head of Senior School
Senior School Leaders
Over the past week, Michael Horne, myself, and the Heads of House have been conducting interviews with Year 11 students who have applied for a student leadership position in 2023. This has been such a rewarding experience to learn more about our student cohort and the many and varied roles our students play within and outside our community.
We now have the difficult job of determining our 2023 student leaders. All applicants will be notified of the outcome of this process early in Term 4. I am so impressed with the quality of the applicants, and I look forward to working with this cohort more closely in 2023.
Year 12
Our Year 12 students have had a very busy period of assessment over the last few weeks of Term 3, including the completion of SACs, SATs, folios, and the GAT. The quality of the drama and music performances reflect many hours of practise and I look forward to the opening of the Visual Arts Exhibition in Term 4. I wish our Year 12 students all the best as they head into their holidays. Students will return for Trial Examinations this coming week, the second week of the holidays, and I encourage all students to take this valuable opportunity for feedback and opportunities to improve.
Caitlin Pohl
Head of Senior School
An Update from our Head of Middle School
"Sometimes the most important thing in a whole day is the rest we take between two deep breaths."
My messages at the beginning of the term mentioned a settled feeling to life at school. It has been pleasing to see students continuing to build a sense of comfort with themselves and others as the term has progressed, which has led to flourishing learning experiences across the Middle School.
In the final week of term, we welcomed parents to back to the campus to engage with the learning program for this first time since returning to post-pandemic settings. The culmination of Curiosity Week, where Year 8 students designed their own experiments around a facet of learning in Investigate, included an exposition of projects for an audience of students and parents to enjoy.
The final day of term also brought the College together to enjoy the Performing Arts Competition Day (PAC Day), which was a new experience for many students in the Middle School. After weeks of rehearsing with students in the Senior School, the House groups were keen to perform for their peers. It was a fantastic day for all involved and a great way to finish off another busy term.
As we enjoy our final break for the year before returning in Term 4, I wish all students and their families a safe and enjoyable time away from the College. When our students return, there are only 41 school days left in their current cohorts before they transition to their class groups for 2023 and begin the Headstart program. I encourage all students, particularly our Year 8 students who will be moving to the Senior School next year, to wholeheartedly embrace their final term of 2022.
Rob Jenkins
Head of Middle School
An Update from our Dean of Learning
&

Teaching
As we wrapped up Term 3, it was pleasing to reflect on the learning journey of our teachers this year. I have noted in my previous pieces that our teachers have been learning how to explicitly teach writing within their classes. Modelling sentence structure, identification, and use of 'appositives' and 'conjunctions', and scaffolds to structure paragraph writing have started to feature regularly in lessons across a variety of subject areas (not just Encounter and English!). This is powerful, as it means students are learning how to write in service of the content they learn, creating more opportunities for them to retrieve and organise ideas. Formative assessment, our other professional learning priority, also features heavily in teachers' lessons. Entrance and exit tickets, mini-whiteboards, and hinge-point questions are being used as quick and easy ways for the teacher to check that the learning is progressing in the right direction, while strategies such as 'find and fix your mistake' encourage students to interrogate their work to find incorrect answers and concentrate on understanding what they need to do next time to improve.
Students in Year 5, 7 and 9 have received their NAPLAN results in the form of a personal report shared digitally on SEQTA. This report contains information regarding your child's level of achievement compared to other students in Australia. As a school, we use this information to evaluate our learning and teaching programs and identify trends to ensure we are maximising the growth of all students.
Please see the pamphlet, 'Frequently Asked Questions – Individual Student Reports NAPLAN 2022' (available on the SEQTA Parent General Documents portal) if you would like more information about how to interpret the report.
Emily Ryan
Dean of Learning & Teaching
An Update from our Dean of Wellbeing
&

Culture
"Behind every young person who believes in themselves is a parent who believed first"
What are the methods to being a great parent? What can you do to connect with your child? How can parents in 2022 be leaders of compassion? Empowering Leaders podcast with AFL great and ex-captain of the Western Bulldogs, Luke Darcy, was recently shared with me and Episode 50 (Season 1), 'Changing How Parents Think', which features Dr Arne Rubenstein as his guest, unpacks parenting in the 21st century.
Dr Arne Rubenstein is the CEO and Founder of the Rites of Passage Institute. He has over 30 years' experience as a medical doctor, counsellor, mentor, speaker, and workshop facilitator. The programs, seminars, and camps he's helped to develop are designed to support boys and girls to successfully make a safe, healthy transition into adulthood.
This podcast and its key messages deeply resonated with me as an educator of young people and as a parent of two boys, so I decided to use this Buzz piece to share it with the Braemar College community. The one message that I am spending my time reflecting upon is the 'practice of acknowledging what young people do well, recognising their uniqueness and their own gifts, and understanding the role as parents is to help them find their gifts, their passion, their genius, their purpose'.
Enjoy listening.
Click here to access the episode on Spotify.
Emma Grant
Dean of Wellbeing and Culture
An Update from our Director of Sport
Term 3 Sport was packed to the brim, right to the final week! In the last fortnight of Term 3 we had three teams head out to compete for the College: division athletics team, district Hot Shots tennis team, and district basketball team. We also had a staff vs. student netball game take place as part of HPE week. Updates on athletics, tennis, and the netball match are below. Basketball results will be shared next term.
The first fortnight of Term 4 will be equally busy in sport, with the ICCES Summer Tour taking place in Week 1 and the Senior Boys AFL final in Week 2, where our team will play off in a do-or-die final against Ballarat High.
With spring in the air and plenty of sporting opportunities for our students, the excitement is thick around the College. I would like to take this opportunity to thank the many staff members who coach and/or mentor the varied teams that we have competing for Braemar College; without them, the students wouldn't have the fantastic opportunities they do.
I hope everyone is enjoying the break and resting up, ready for the final push to the finish line in Term 4!
Western Ranges Division Athletics
Braemar had 14 students attend the Western Ranges Division Athletics Carnival. We had a mix of results, with some very good competition. Elijah Marshall was the standout from the event, winning both the 800m and 1500m. Elijah now moves on to compete in the Regional competition next term. Well done to all students who competed and represented our district. Thanks to Mr Kirk for coordinating the team.
Macedon Ranges District Hot Shots Tennis
On a cold and wet day, Braemar had two teams head to Gisborne for our district Hot Shots tennis competition. Both teams made the Grand Final in their respective categories.
The boys team were victorious in their final and now move on to the division competition, while the girls team were unfortunately beaten in a tight tussle at the end of the day. Thanks to Mrs Cruickshank and Mr McIntyre for coaching and assisting the team.
Staff vs. student netball (reflection by Oliver Grindlay)
On Friday 9 September, the inaugural staff vs. student netball match took place in the gym. The staff team of Mr Deer, Ms Ryan, Ms Wearne, Ms Gertos, Mr Hanlon, Ms Grant, Mr Ellis, and Mr Feben were up against the combined forces of Year 12 names such as Luxmoore, Downs, Plunkett, Legro, and myself. There were plenty of substitutes throughout the match so that everyone could get on the court, and there were a couple of iconic matchups, including Mitchell Wearne battling it out against his mum.
The teachers started well, with the netball prowess of the dynamic Gertos and Grant duo cutting a swathe through the lumbering Year 12 limbs. The students needed a bit of zip and energy, which was provided when goal shooter, Harry Luxmoore, and centre, Oliver Plunkett, were subbed off for the smaller and more agile Jacob Poyser and Ollie Grindlay. As the teachers' hammies started to strain, the students asserted their dominance, with Louis Thompson and Harry Luxmoore netting multiple goals.
A couple of poor turnovers from centre, Patrick 'Don' Legro, let the teachers back into the contest, as well as Sam Smallman's inability to make a shot, and the game went right down to the wire. Lachlan Downs had four consecutive shots to win the game on the bell, missing all of them, leaving scores tied on 13 apiece. With the scores being level at the end of the day, netball was the real winner of the contest, and everyone involved had a great time.
Matt Ellis
Director of Sport
Save the date: Celebration Night
Save the date: Wednesday 12 October
Our annual Celebration Night event is coming up in the second week of Term 4. On Wednesday 12 October, we will gather as an entire Braemar Community with all students, staff, and families coming together at our Woodend Campus to celebrate a variety of achievements.
Traditionally Celebration Night has been held in large venues in Melbourne (most recently, Melbourne Town Hall), but the decision to host it on our Woodend Campus this year takes into account feedback around travel as well as other logistical factors including restrictions and risk with a large group event.
The event will be hosted outdoors and will be finished by 6pm.
More information will be shared early in the term.
Term 3 finished with a wonderful feeling of House spirit. Despite finishing the day with a spring downpour, the annual Performing Arts Day (PAC Day) was a success on many levels.
House spirit is a golden thread that weaves through our College. While students change year levels over time, they never change House and PAC Day allows our Year 12 cohort to demonstrate what it means to be proud of their house.
The successful House is yet to be announced across the song, dance, and overall categories. The announcement will occur in the next edition of the Braemar Buzz, stay tuned!
Our collective thanks to the many staff and students who contributed to the day's success. It was great to see students across all the year levels cooperating and showing great enthusiasm to produce an exciting day's arts-based program.
Uniform Shop Holiday Hours
The Uniform Shop has been closed throughout the school holiday break but will reopen this week on Friday 30 September.
The shop will open on Friday from 12-4pm to support any families needing to stock up on summer uniform items as we begin Term Four.
Regular trading hours for Term Four (Monday 10am-2:15pm, Tuesday 8-11:30am, Friday 12-4pm) will resume from Monday 3 October.
Click here to find out more about our Uniform Shop including the price list and online store.
We've all been enjoying the 'celebrity' and excitement of having this year's season of Channel 9's The Block filmed in right here in the Macedon Ranges, in Gisborne South. Even Buzz has taken a liking to watching the room reveals each week (check out the picture on our College Instagram).
Those who have been watching so far will no doubt have caught the cameos each Sunday of our beloved and iconic Braemar House, representing this year's 'Block HQ'. Separately, we were also thrilled to have a small group of Braemar students and staff invited to prepare and serve a meal for the group of contestants and the show hosts, Scott Cam and Shelley Craft.
The episode featuring Braemar students was aired on Thursday night (22 September) and is available to watch on 9 Now.
Visit the Braemar Blog to read more about Braemar and The Block 2022.
New Fire Danger Rating Scale
A new fire rating system has recently been launched across Australia. The new system is designed to streamline the ratings and minimise confusion, with all states and territories now using the same scale. There are now four levels of fire danger rating (there were five previously). You can find out more about the new Australian Fire Danger Rating System here.
As a College, our policy and process remains unchanged; on days of Total Fire Ban there will be no operations at the Mount Macedon Campus. The Woodend Campus will be open for families who require their students to still go to school, with all 22 buses continuing to run (unless otherwise advised) but terminating at the Woodend Campus. On days of Total Fire Ban, all classes will run in synchronous online mode (those students present on the Woodend Campus will also attend their classes online).
As always, individual circumstances and situations will vary. Because many of our staff are based locally to our campuses, there may be occasions where teachers aren't able to be online (e.g., power or internet outages). We are grateful for the adaptability and flexibility of our community over the past few years and appreciate the continued understanding as we approach fire season.
Save the date: Parent Seminar
SAVE THE DATE: Wednesday 26 October
TIME: 7pm-8:30pm
SPEAKER: Paul Dillon
TOPIC: 'Risk taking' – Why do teens do the things they do? What can parents do to keep them as safe as possible?
Paul Dillon is the Director and founder of Drug and Alcohol Research and Training Australia (DARTA) and he is passionate about ensuring that the community has access to accurate and up-to-date alcohol and other drug information. Paul Dillon has been working in the area of drug education for almost 30 years. Through his own business, Drug and Alcohol Research and Training Australia (DARTA), he has been contracted by many organisations to provide updates on current drug trends, as well as advice on alcohol and other drug issues. He continues to work with many school communities across the country to ensure they have access to good quality information and best practice drug education. In 2009, his best-selling book for parents was published, titled 'Teenagers, Alcohol, and Drugs', which has since been released internationally. With a broad knowledge of a range of content areas, Paul is regarded as a key social commentator and has featured on television programs such as Sunrise, TODAY, and The Project. Paul writes a blog for parents and caregivers, as well as another for young people, and these have recently been released in a podcast format.
Find out more information about this upcoming parent seminar in the next issue of the Buzz.
As a College, we continue to receive a government supply of COVID-19 Rapid Antigen Tests (RATs). All families are eligible to college them from the nurse (on either campus) but in an effort to minimise waste, we have chosen not to automatically distribute them.
If your family require RATs, please feel free to collect some from First Aid.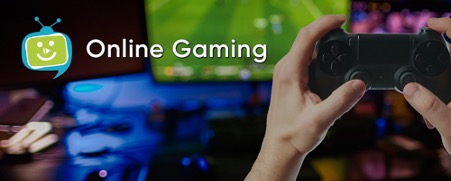 Games are an integral part of human behaviour. It is normal and healthy for young people to engage in play as a part of their daily lives, including playing games online. And like most activities, online gaming can have both positive and negative outcomes. It can be intimidating and confusing for carers trying to understand a young person's online experiences with many considering that staring at a screen is an unhealthy habit. However, the World Health Organisation does believe that as well as the risks, there are also many positive benefits associated with online gaming and these could be key in nurturing bonds with others.
During the pandemic, there was an explosive growth of gaming as people sought much needed connection during isolation. In the media, gaming often gets bad publicity because most coverage tends to concentrate on the minority of gamers who play to such an extent that it compromises all other areas of their life. However, online gaming can teach young people many skills including teamwork, concentration, communication, and problem-solving. It requires a level of interaction and skill from the player, unlike watching television, which is more passive.
Online communities provide opportunities for young people to feel socially connected and have a sense of belonging. At healthy levels, gaming can increase their self-esteem and social acceptance. However, any behaviour, when taken to extreme, can also have a negative impact on a young person's everyday life. Understanding what your young person experiences online and knowing the warning signs if they are at risk, will help nurture a more positive relationship with online gaming and help your family find the right balance.
If you are concerned about your young person's online gaming habits, it's important to consider a number of factors. This edition will provide strategies in how to deal with any issues you may be experiencing.  We hope you take a moment to reflect on the information offered, and as always, we welcome your feedback.
If this raises any concerns for you, a loved one or the wellbeing of your child, please contact the school for further information or seek medical or professional help.
Click here to access the full report on School TV.