An Update from our Associate Principal
At the beginning of May, we were able to celebrate our annual ANZAC Assembly, with a sombre but positive service or remembrance for the sacrifices of Australian and New Zealand service people across many conflicts since federation. It was a delight to have a significant portion of the College back in Heyward Hall together, and the students showed the level of respectful reverence that we have come to expect from Braemarians. Similarly, the Middle School gathered on the Woodend Campus in a smaller, but equally fitting service. The Braemar College Cadet Unit was, as always, instrumental in the organisation and execution of the assembly and they all deserve congratulations, but especially to the CUOs and other members of the leadership team.
Our guest speaker on the Mount Campus was Lt Col Derek Sonogan, the Commanding Officer of the 8th/7th Battalion in the Australian Army Reserve. Col Sonogan spoke thoughtfully and positively of the impact of the ANZACs themselves, and of their legacy of character in the Australian consciousness. The extracts below are two of the sections I found most valuable and applicable to our lives, work, and study here at Braemar, and I would like to publicly thank Col Sonogan for his contribution to our annual ANZAC Assembly, a tradition that grows strength to strength each year.
Our vast country and its Australian values, helps to shape healthy, confident, competitive, innovative and freedom loving individuals, who with good leadership and high motivation, can more than match the best in the world; in whatever they do.

Courage is the strength of character to say and do the right thing, always. Especially in the face of adversity. You might still be discovering the extent of your courage. In difficult social situations or even on the sports field. Courage is not an innate skill, courage is taught and learned. Physical courage, like that shown on the sports field, is admired by all Australians but not something we are all blessed with – moral courage is standing up for and practising ethical and moral behaviour when faced with a dilemma – even if it means going against pressure to do otherwise. We all have the ability to demonstrate courage and speak out and do what's right.
Michael Horne
Associate Principal
An Update from our Head of Senior School
It has been a busy start to the term in the Senior School. The term kicked off with the Year 12 Community Ball. It was lovely to see families come together to see the students show off the hard work they have done over many months. I would like to extend my thanks to Sarah Reid and Jess Conron for the work they put into making the Community Ball a success. I would also like to extend my thanks to the staff that attended on the evening, with particular thanks to Mr Paul Warner for announcing the students on the night.
Week two came and went, starting with the ANZAC assembly, our first Senior School Assembly together for over 12 months. I would like to extend my thanks to the Cadet Unit and our Senior School prefects, Tess Jackman, Alison Stockdale, and Oliver Grindlay, who spoke exceptionally well when paying tribute to our past and current service men and women.
Our Environments Prefect, Heather Sutherland, was also able to bring months of planning to life in the early weeks of this term, when several Senior School students met together to plant out the new Indigenous Garden. The students gathered together in freezing conditions to dig, water, and hammer to ensure that the plants were planted and well protected from the frosts ahead. Well done to the students involved: Heather Sutherland, Siena Baird, Mackenzie Twaits, Tate Anderson, Will Chambers, Lily Gehman, Emily Gray, Jordan Van Pelt, and Lara Prust.
I'm looking forward to sharing more of the exciting projects and efforts for the year coming from our Student Prefects.
Caitlin Pohl
Head of Senior School
An Update from our Head of Middle School
"When in doubt, take the next step."
Our first few weeks in Term 2 continued in the same vein as our conclusion to Term 1 with students from across the Middle School engaging in rich and rewarding activities.
The Maths Games Day in Week 1 was an overwhelming success, with students involving themselves in a variety of activities focused around building an understanding of mathematics and providing an enjoyable experience that was connected to their core learning. Student leaders facilitated a range of different opportunities and were aptly supported by external mathematics specialists and the team of Investigate teachers. I want to thank Catherine Cruickshank for her efforts in putting the day together and look forward to the next iteration in 2023.
I was lucky to be able to spend some time with students and staff on the Year 6 Exeat program in Gippsland during the first week of May, watching students climb walls, zip along zip-lines, and mountain bike around the landscape. It was clear that many students had missed the opportunity to spend an extended time away from school in a camp experience after two years of disruption. Bronwyn Pemberton and her team were a fantastic support for the students in the days leading up to the program and throughout their journey.
Thank you to the students and staff of Year 8D who welcomed me into their classrooms on last week as I shadowed them for the day. The opportunity helped to provide some insight into the student experience and I am looking forward to joining students from other year levels in the coming weeks. I also commend students for their efforts throughout the NAPLAN testing last week as this process will help to provide important data on the progress of each individual in our community and also a view on the progression of learning across our Middle School.
Rob Jenkins
Head of Middle School
An Update from our Dean of Learning
&

Teaching
Throughout their time at Braemar College, students have the opportunity to participate in a variety of extracurricular activities. One such opportunity is the annual ICAS testing, which operates on an opt-in basis.
ICAS is an online academic competition that is designed to assess students' higher order thinking and problem-solving skills. Each assessment celebrates students' accomplishments by providing opportunities for recognition and development. Every student who participates will receive a printed certificate and an online results report. Top performers will be eligible for medals. Learn more about ICAS here.
We will be offering participation in the English, Mathematics, and Science tests for students in years 7-12. The tests take place in August, and students will be notified of the specific dates and locations closer to this time.
If you wish for your child to participate in ICAS this year, please:
read about ICAS subjects and prices here
go to Parent Portal here
enter our school's access code –MAE541
enter your child's details, select the tests you would like to purchase, then proceed to payment
After payment is made via the Parent Payment System, you will receive an order confirmation email, please keep this for your records.
If you have any questions, please do not hesitate to contact me at e.ryan@braemar.vic.edu.au
Emily Ryan
Dean of Learning & Teaching
An Update from our Dean of Wellbeing
&

Culture
"Life is about making choices; some will be good; some will be bad.
But every choice you make shapes your future."
There has been an encouraging shift in energy since we returned to school to commence Term 2. A sense of calm coupled with positivity and optimism circulates within the community despite the challenges we still face. We acknowledge and recognise the hectic and exhausting start to the school year which has enabled staff, students, and parents/guardians alike to identify what to stop doing, what to keep doing, and what to start implementing to establish sustainable workloads and realistic expectations to achieve success.
During the teenage years, our young people are required to make numerous decisions about school, their friends, and their future. Yet, the parts of the brain that control decision-making do not fully develop until early adulthood. Therefore, a teenager's developing brain places them at greater risk of making poor decisions and being less able to consider the consequences of their choices.
Research shows that having open, honest conversations with a child – early and often – is one of the most effective tools we can use to help teenagers make good choices. It is not always easy to talk to teenagers and now, more than ever, they seem more reclusive or emotional. We need to find the right time to connect, listen, and help them unpack their emotions so they can tell the difference between a feeling and a fact and identify why they feel the way they do.
Making decisions is difficult and can be especially tough for teenagers given all the changes and pressures they are facing. Our greatest challenge is to allow the space for our young people to make their own safe decisions, even if they don't seem practical to us. We need to listen, guide, and support the process without judgement. If we think their idea is a little crazy; don't shut it down. Instead, gently guide them by asking questions and pointing them to other information sources so they can work out it's perhaps not the best choice on their own. Suggest they consider how the positives and negatives will look now and then further down the track.
When we praise the actions of our young people and acknowledge the way they have taken on responsibility, it empowers them and encourages them to try again. Ultimately, they feel valued, connected, listened to and safe; the result we are always aiming for. I look forward to continuing working together with this community to guide and support our young people in making good choices now and in their futures.
Click here to read more on our Wellbeing Blog about some helpful questions you can ask, prompts to help young people clarify their feelings and decisions, and helpful ways to work suggestions and encourage reflection.
Emma Grant
Dean of Wellbeing and Culture
An Update from our Director of Sport
The month of May is a busy one for Sport at Braemar College. We have events across all year levels being held every week as well as many trials occurring for different sports, including the upcoming ICCES Winter Tour which is taking place each week. A reminder to all students to keep an eye on your inbox for relevant emails and notifications.
MR District Football
On Monday 9 May, our Year 5 and 6 students participated in the Macedon Ranges District Football Competition at Dixon Field in Gisborne. The Girls recorded wins against Gisborne (6.0 36 to 0.3 3) and Macedon Primary (7.4 46 to 0.3 3) and made it to the Grand Final, but were unfortunately beaten by Gisborne. The Boys also had a great day, recording 71, 20, and 62 point wins, before finishing second in their pool. Both teams had a great day, with awesome skills on display.
Monday Night- Victorian Secondary Associations Competition (VSAC) Comp 
Six of our students from Braemar College had the pleasure of representing the ICCES association at the Victorian Secondary Associations Competition (VSAC) at MSAC last week.
Well done to Tyler Theodore, Benjamin Hinton, Angus Mills, Zoe Kucic, Connor O'Kelly, and Jeff Conor on this impressive achievement.
This event combines all associations across Melbourne, resulting in an incredibly high standard, with some National level swimmers present. This is the third year that the event has run and will now be a constant on the sporting calendar. Those students involved did themselves and the College proud and were excited to compete at a higher level.
Victorian Secondary Schools Orienteering Championships (VSSOC) 
Last Friday, we had a Braemar team competing at the Victorian Secondary Schools Orienteering Championships (VSSOC). The team had a fantastic – and successful – day, coming away as the overall champions.
Congratulations to all the students who competed.
The photos below are a collection from the events mentioned above.
Matt Ellis
Director of Sport
Braemar Skills Intensive Videos
Many students and parents will recall that at the end of last year the College offered a series of 40 workshops, collated under the title of the Braemar Skills Intensive. These workshops were created to address some potential gaps that might have widened in key literacy and numeracy skills over the course of the COVID-19 pandemic.
We are pleased to advise that the edited recordings of these workshops are now available on SEQTA – here for parents and here for students. They provide an excellent starting point if looking to up-skill or revise in these key areas.
Earlier this week we communicated with families around the decision to undertake a student free day on Friday 3 June. The combined impacts of COVID infections as well as the severity of influenza and cold strains on both our student and staff population have become increasingly apparent. So far, we have managed to maintain all year levels on site across both campuses, each day, but we are in the process of considering possible variations should the situation intensify. As always, we aim to communicate any changes or disruptions as soon as practicable, understanding the flow-on effect and potential challenges for some families.
On Friday 3 June students will not be required to be at the College, now will there be any content taught on that day (that is, no classes will run either face to face or online). Food services also will not be running.
We are mindful that this may be a challenge for some families; a bespoke bus service will run to the Woodend Campus where student supervision will be available. Please look out for an Operoo form if you would like to take advantage of the supervised study option on that day.
The State Government has provided further details on the surveillance RAT process.
The College has been supplied with RATs to support families undertaking this process, which will remain in place for the remainder of Term 2. However, there is a change in the manner in which this will take place. From Monday 23 May, surveillance tests are no longer required unless a student is symptomatic.
It has been disappointing that a small number of students have chosen to destroy the RATs by either throwing the packs into the bins after removing the labels from the boxes or breaking the packages apart and throwing them around the College grounds. This is not acceptable. Though some students may feel that the requirements to undertake RATs are an imposition or overreach, RAT testing remains a suggestion and is not a requirement. Additionally, while the tests are provided free of charge to the College, these tests are not free, and they do have a cost to the taxpayers of Victoria.
We ask that if a student and/or family do not wish to undertake these RATs, please do not collect them and do not waste them.
Middle School
RATs will be available from the Learning Community Leaders and the First Aid area. If your child requires a box of RATs, please have them see their Learning Community Leader or Year Level Leader. First Aid has a supply of RATs if parents wish to collect the RATs from the administration area.
Senior School
RATs will be available from the Head of Senior School's office (DEMC) and the First Aid area. Again, given the location of the First Aid area, if parents wish to collect a box of RATs, please see the staff in this area.
On all occasions, the student's name will be marked off. Each student is eligible for one box of RATs per fortnight. RATs are being distributed to staff via a different mechanism.
As a reminder, all positive COVID cases and household contacts must still be communicated with the College. These requirements remain unchanged.
Students in our Year 9 and 10 Running a Business classes have been busy working hard to develop their own ethical small businesses and creating products and services.
The students are hosting their first market stalls to sell their wares during lunchtime today (Thursday 19 May) on the Mount Macedon Campus. Some of the items available for sale tomorrow will include crocheted sea animals, beaded jewellery, tie-dye and printed t-shirts and socks, scented candles, handmade small bags, and fidget rings and keyring. Some of the service-based business include henna designs and AFL skills competitions.
Most prices are $10 or less and all proceeds go to support charities including The Salvation Army, Save the Children, Cancer Council, GO Foundation, UNICEF, Beyond Blue, the ADHD Foundation, and the Gisborne Food Bank.
We'd love to see our students supporting these small businesses at their stalls tomorrow and again next week (Thursday 26 May) during lunchtime at the Woodend Campus. Please note: the stalls are all CASH ONLY.
Pictured is a very happy customer after purchasing a beautiful scented candle from one of the businesses, @waxycandles2022!
Dan Shandler's (Elephant Ed) Online Safety and Consent Seminar
Last week Dan Shandler, a Co-Founder of Elephant Ed, hosted an onsite, free parent seminar on the topic of online safety and consent. Thank you to all the parents who attended, we were so pleased to receive great feedback that it was an extremely engaging and rewarding experience.
The key points covered throughout the evening included:
the relationship between young people and social media
knowing the prevalence and impact of sexting, exposure to pornography and sexual violence
sexting, consent, and the law
avenues to seek help and strategies to implement if things go wrong
strategies for parents and guardians to start open and effective conversations at home
The seminar is available for Braemar parents as a recording, please contact our Dean of Wellbeing and Culture, Emma Grant (e.grant@braemar.vic.edu.au) if you would like a copy.
SAVE THE DATE: Raising Screenagers
Next term we will be hosting another fantastic on-site parent seminar, presented by Dr Kristy Goodwin. Dr Kristy is a leading digital parenting expert, author, speaker, and researcher (plus, she's a mum who has experience dealing with her own kids' techno-tantrums!).
This will be a brilliant and invaluable seminar, full of practical, research-based-yet-realistic advice for parents about how they can best support their young person's physical health, mental wellbeing, and learning online, as well as manage and guide their young person's relationship with the digital world.
Booking information will be shared closer to the event. As this is an in-person event, tickets will be limited; be sure to save the date now so you don't miss out.
Tuesday 26 July, 7-8:30pm (including 15-minute Q&A), Woodend Campus
Click here to view the flyer for the seminar and to find out more about the content and about Dr Kristy Goodwin.
Jacksons@Braemar Restaurant
Jacksons@Braemar, our restaurant based in Jackson Hall of Braemar House, is back in business! The second of our fortnightly, Thursday night restaurant dinners will take place tonight, and our eager VCE Hospitality students are looking forward to once again practicing their front and back of house skills.
Bookings open for each session a fortnight prior (bookings opened today for the next session on Thursday 2 June, 6pm) and there is an option of a delicious two or three-course meal, prepared and served by our talented students. Future dates are viewable via the booking link below or on the College Calendar.
As the term progresses, we are looking forward to reintroducing student musical performances as the restaurant entertainment, as well as hosting some fundraising events.
Work Experience 2022
Work Experience Week for our 2022 Year 10s is coming up next term in the first week of August. Our Careers Leader, Mr O'Brien, will be following up any outstanding forms this week if a placement is yet to be secured, and is very happy to work with students if they're experiencing any difficulties finding a placement for the week.
Don't hesitate to contact him with any questions or concerns (j.obrien@braemar.vic.edu.au).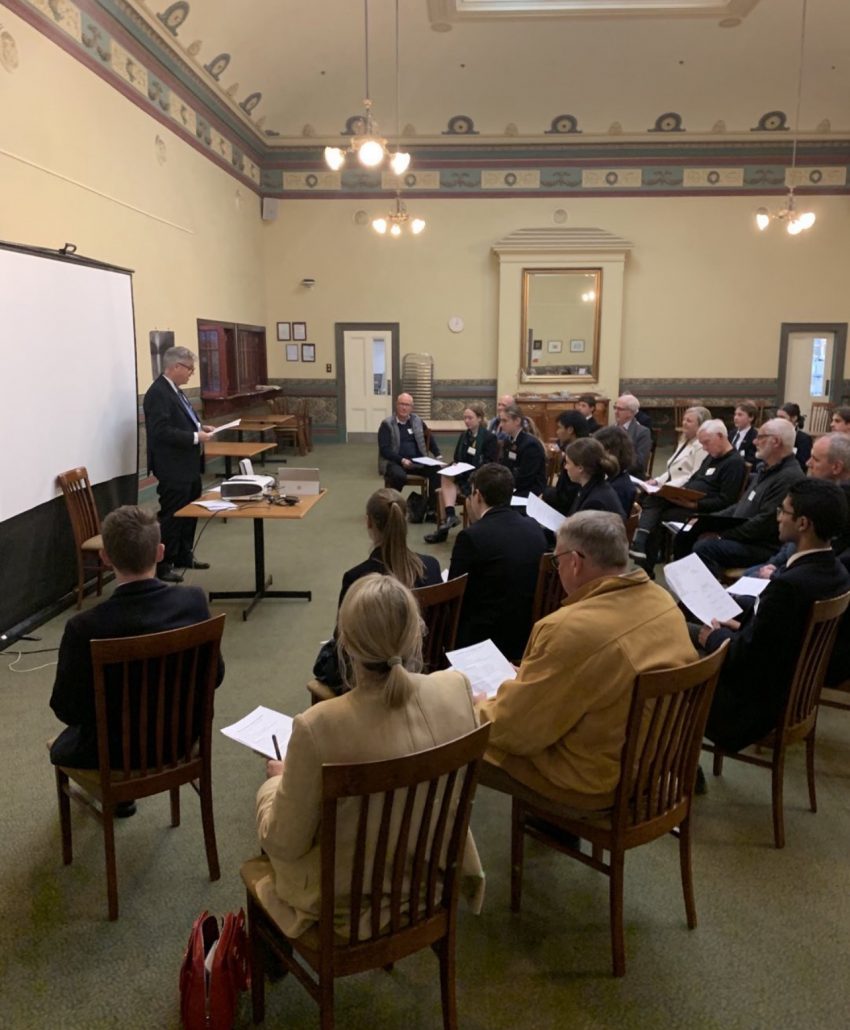 Rotary Interview Skills Session
On Tuesday night, Woodend Rotary hosted an 'Interview Skills' session in Jackson Hall on the Mount Campus. It was a great session for all who attended, supporting our students in learning invaluable skills for entering the workforce.
Tomorrow Bound Careers & Training Expo
Next week, our Year 11 students will head to Bendigo to the Tomorrow Bound Careers and Training Expo. The expo highlights courses, pathways, and employment opportunities, as well as providing tips and support for choosing and pursuing the right direction.
Find out more about the Tomorrow Bound Expo here.
There's no denying that the last two years have been particularly tough for the arts generally, and specifically for the teachers and students of those subjects. While the arts at Braemar certainly had many successes in adapting to an online environment, there is no substitute to hands-on, practical experience. The anecdotal advice that occurs as a teacher walks the room, observing students during their individual creative process, is an organic, spontaneous, and valuable form of feedback that can't be authentically replicated through a screen.
It has been wonderful to see the Art studios, Drama floors, and Music rooms fill this year with eager, buzzing students, keen to be in these creative spaces. But have you ever taken a moment to explore why it is that the arts matter so much, both to these students and the passionate staff that inspire them?
Well, the value of studying the arts may not be immediately obvious. If you choose to study biology, for example, a career path could lead you to medicine at university, then you might become a doctor. If you study engineering, you might become an engineer. But what do you become if you study the arts? Well, you may become a financially successful artist (and we've examples of those at Braemar, if that's your dream), but the reality is that arts courses help you develop skills, not job titles. You could become anything, with the arts. Though she's an arts graduate, Julia Gillard isn't famous for her paintings, after all…
We've learned these past few years that nothing is certain. Adaptability is at the core of the modern employee, and our Arts options offer the skills our young people need to adapt in a creative way, so that they may thrive in their future workplace, wherever that may be.
Let's not forget the value of our arts subjects. The study of Art, Drama, and Music helps develop critical thinking and the ability to interpret the world around us. It helps with wellbeing and can act as an outlet for releasing the pressures of study and everyday life. It can build self-confidence and a sense of identity. In short, and as noted on the Tate Gallery's website, 'learning through and about the arts enriches the experiences of studying while at school as well as preparing students for life after school'.
As the Instructional Leader of the Arts at Braemar, I am fortunate to witness daily the passion, knowledge, and dedication provided to our students by the extraordinary staff at the College. Each member of the Visual and Performing Arts team brings their unique and considerable experience, skills, and knowledge to our community. Each is committed to ensuring that our students look beyond what is necessary to survive and instead strive to create for meaning, for expression and for whatever challenges their future may bring.
If you or your child has any questions regarding the arts courses on offer at Braemar, or where they might lead, please feel free to get in touch anytime.
Instructional Leader – The Arts
Jon Curtain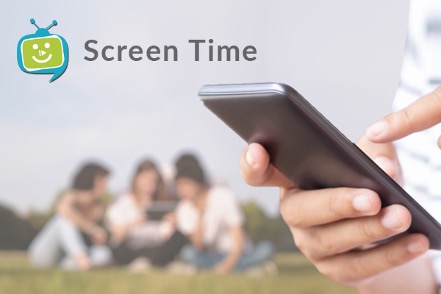 As a result of the global pandemic, there has been a noticeable shift in the amount of time people spend on screen-based devices. Families are transitioning back to pre-COVID routines, but many are still struggling to re-establish the boundaries and rules around screen use. Some continue to deal with digital conflict and tech-tantrums daily. The latest research found that 77% of teenagers spend more than five hours on screens per day, but it is important to note that not all screen time is considered equal.
Parents play a crucial role in modelling a positive and healthy approach to using screens and assisting children to navigate the content they watch. It is better to model and mentor screen use, rather than monitor it. Children tend to do more of what they see us do, and less of what we tell them to do. However, it is still important to outline the risks and highlight the benefits of screen use to ensure you keep a balanced attitude. Encourage discussions around the issues that people experience in monitoring their screen time and be honest about your own difficulties.
Parents need to remain firm in their approach to managing screen time. Excessive screen time can be detrimental to a child's overall wellbeing. Ensuring the correct privacy settings are in place is vital to prevent children from being inadvertently exposed to inappropriate content or online predators. Parents need to also be mindful of the potential impact screen time can have on a child's social, emotional, educational, behavioural, and even physical domains.
In this edition of SchoolTV, caregivers will be provided with a range of guidelines and strategies to help manage screen time at home. We hope you take a moment to reflect on the information offered, and as always, we welcome your feedback.
If this raises any concerns for you, a loved one or the wellbeing of your child, please contact the school for further information or seek medical or professional help.

Click here to access the full report on SchoolTV.
Emma Grant
Dean of Wellbeing and Culture
Staff Spotlight: Mr Jon Curtain
For this edition of the Buzz, our Staff Spotlight is one of our Instructional Leaders…someone who has also contributed an article for this edition…
Mr Jon Curtain is our passionate, friendly, and super interesting Instructional Leader of the Arts.
Mr Curtain – along with his wife – moved to Australia from Oxford in the UK fifteen years ago. They came initially for a holiday, though four children and a Cavalier King Charles later, it seems safe to say they're here to stay! Mr Curtain loves to spend time with his family doing outdoor activities including bush walking, mountain biking, canoeing, and exploring new places and towns. He is a keen photographer, which fits in well with their love for activity and adventure; interestingly, he primarily still uses film cameras and often black and white film! He enjoys creating landscape abstracts, highlighting elements such as tone, shape, and texture (these details should be no surprise coming from our Arts Leader).
Mr Curtain is passionate about encouraging and promoting the broader value of the Arts within education; helping children learn to say what cannot be said and teaching that problems can have more than one solution. One of his goals for this year is to encourage and inspire more students to enrol in some of the exceptional Arts courses offered at Braemar (targeting especially, he says, those who don't necessarily consider themselves 'arty'!). He is also increasingly interested in advocating for and promoting equal opportunities for all (inspired especially as a father of four daughters).
We asked Mr Curtain if he had a 'fun fact' he could share with our Braemar Community and he certainly came up with something that we're confident few of you would know of guess…
"At school, I was in an indie-pop guitar band called Starman with some friends. After a few years of local pub gigs, it became apparent that we were not heading for the stars after all and aborted our musical mission in favour of more realistic career pathways. One of the band members became a Headmaster, and another illustrates children's books and covers for The Week magazine."
Thank you to Mr Curtain for sharing with us; we hope you enjoyed learning a little more about another one of our talented and dedicated teachers.