We're so pleased to be be back with all our students and staff, once again filling our campuses from today (Tuesday 10 August 2021).
We are, however, conscious of the quick transition both in and out of lockdown over the past week and are ever-grateful for the resilience and adaptability of our College Community.
A quick summary of the guidelines and restrictions still in place for us being back on site are as below:
Don't forget your masks! All staff and students (12 years and over) must wear a face mask, indoors and outdoors, unless they have a medical exemption. This includes inside our classrooms and on our school bus network.
Large gatherings, excursions, camps, and some other activities remain on hold and are being reviewed daily. The College Calendar is being updated regularly as our guidelines are adjusted and decisions are made; we will continue to communicate directly with affected student groups and year levels as required.
Buses have resumed following their usual routes and times. Students are required to tag on and off (as usual, using the RollCall system) for tracing purposes.
Our Tuck Shop and Food Van have not yet reopened (not open Tuesday 10 or Wednesday 11 August as a minimum). We await further detail about availability and restrictions and will advise as soon as orders can once again be placed using the Flexischools platform.
Hand sanitiser will be available at each campus and we continue to encourage regular use.
In addition, the second session of the Parent Teacher Interviews that was scheduled for this evening (Tuesday 10 August) has been postponed until Tuesday 24 August. The same login details and links will be used and the PTO system will be updated; there is no need to alter or change any existing bookings.
We are very conscious of the fatigue that comes with having such uncertainty and rapid change for such a long period; we are proud of – and grateful to – our teachers and staff who have maintained learning and development as a priority for our young people over this challenging period. We say it each time but it never loses sincerity; thank you to our entire Braemar Community – students, staff, and families – for your ongoing flexibility, understanding, and support.
Please remember you can always reach out if you or your student require additional support (your student(s) Year Level Leader or Head of School is a good first port of call).
As an example of the beautiful, supportive spirit among us, the collage below was created by Holly in Year 5 after we called for some words of encouragement and support for our Year 12 class last week. Thank you to Holly for sharing it with us and to Holly's family for having these conversations about supporting one another. We think everyone could benefit from the message in this beautiful piece!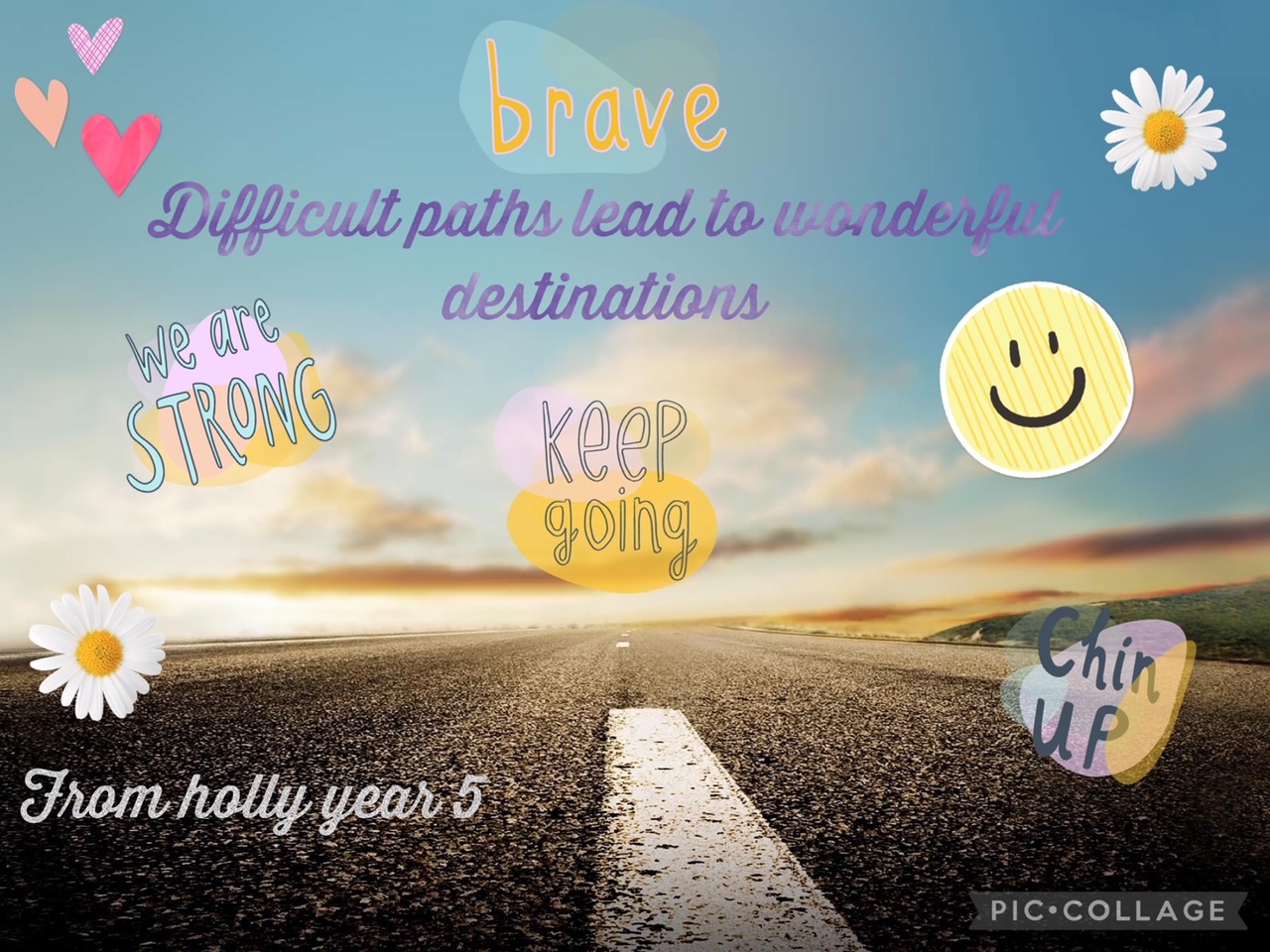 Subscribe and receive notifications about our latest post.
https://braemar.vic.edu.au/braemarparent/wp-content/uploads/2021/04/logo-new-1030x168.jpg
0
0
Emily Jones
https://braemar.vic.edu.au/braemarparent/wp-content/uploads/2021/04/logo-new-1030x168.jpg
Emily Jones
2021-08-10 13:42:05
2021-08-10 13:42:05
We're back (...again)!